Being a fan of Twilight, I seem to happen upon many gift ideas that I wouldn't mind having for myself. These movies have been extremely popular and have a huge following. If you have friends and family members that live for this vampire series, then take a look at my list of 5 awesome gifts for a Twilight fan.
5

Jewelry Box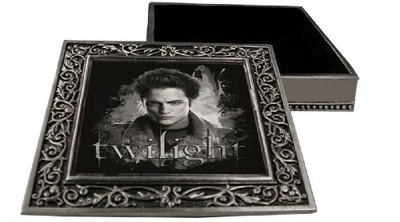 amazon.com
So many jewelry boxes are extremely fancy with lots of drawers, doors, and such. I never know what to put in each section. This jewelry box costs $18.01 and is very simple; one felt-lined section to hold everything. The box only measures a little over 4 inches along each side and is an inch deep. This is the perfect size for someone who doesn't have a lot of space on their dresser or tons of jewelry. The picture of Edward on the front is fantastic!
4

Action Figure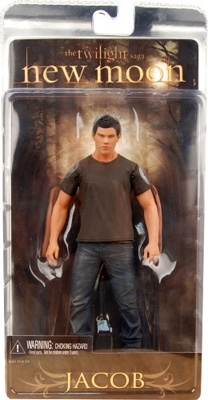 amazon.com
Jacob as an action figure! Who wouldn't want a gift like this one? The toy costs $22.95 and well worth every penny. The action figure looks a lot like Taylor Lautner in the movie and the details are excellent.
3

Replica of Rosalie's Necklace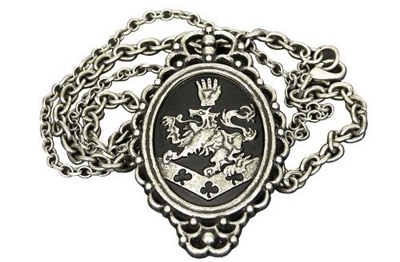 amazon.com
I think the vintage jewelry in the movie is amazing. For the fan who loves necklaces, this is surely to be something that will be cherished. It is crafted from a heavy metal with a long chain. The $37.95 price might be a bit much for some people, but what a fantastic gift!
2

LED Frisbee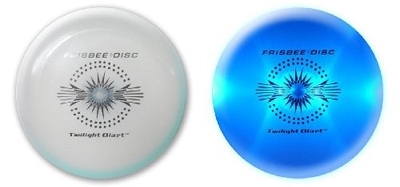 amazon.com
For the kid on your list, or anyone who likes to toss the Frisbee with friends, this is the perfect gift. I think $11.21 is a great price for something as fun as this. This is excellent for people who want to toss the disc around in the dark. The key selling feature for me was that it uses replaceable Lithium batteries.
1

Twilight Puzzleball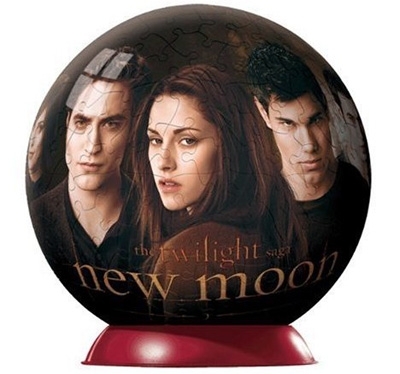 amazon.com
I thought this was the best gift idea ever and it only costs $14.37. There are 240 pieces to the puzzle, but the trick is that it is a rounded puzzle. The pieces are plastic, instead of thick paperboard like most puzzles. Each piece is also numbered, which makes putting the puzzle together a lot easier.
Anyone can buy t-shirts and mugs from a variety of sources, but these are each very unique gifts. Did you come across something that you've never seen before? I hope it gave you some ideas or at least connected you with a place that has the perfect gift idea for the Twilight fan on your list.